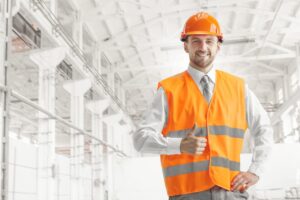 Theft and vandalism can cost the industry millions of pounds each year.  Luckily there are a number of levels of protection you can implement to improve the security of your sites, often combining these can give you the best level of protection.
Security locks and fences – it may seem basic, but many sites chose not to use them.  We would recommend fencing around important equipment and supplies as well as a main perimeter fence providing an extra barrier for the most valuable assets. 


Warning signs – often overlooked as a security measure, but security signs can make intruders think twice.


Thorough equipment identification and inventory – Firstly marking equipment in several places will prevent thieves from shaving off all identifying numbers and makes the chances of recovery should it be stolen.  Secondly a central system to identify all equipment and tools also ensures that equipment stays where it is meant to be. 


Lighting – darkness invites intruders, as they hide in the shadows.  Ensuring you have adequate lighting will reduce such comfort, installing motion sensor lighting can often have an even greater impact.


Reliable security alarms – an effective way to scare off intruders quickly.  Motion sensor alarms can set off sirens and flashing lights but depending on the site, a silent alarm that alerts and dispatches authorities to your site might be more effective, as these often have a faster response time enabling you to catch the intruder in their tracks!


On site security guards – A live guard can be a great deterrent.  They act as an immediate challenge BUT are most effective when they are used in conjunction with another form of surveillance as sometimes intruders can avoid the guard, still completing the robbery.


Video Surveillance – one of the most effective solutions and one with many options as you can customise the system to meet your needs.  For example you can have equipment that pans, tilts and zooms to allow you the flexibility to look around the site in real time. Some video surveillance can be equipped with a talk back feature so you can address the intruder in real time from any location.


Video Monitoring – together with video surveillance having the footage professionally monitored adds another layer of protection.  Trained officers will monitor the site knowing what to look out for and how to react.
Sentinel Group Security will work with you to ensure that your security needs are met, reach out to us at
enquiries@sgs-ltd.com for a no obligation consultation.