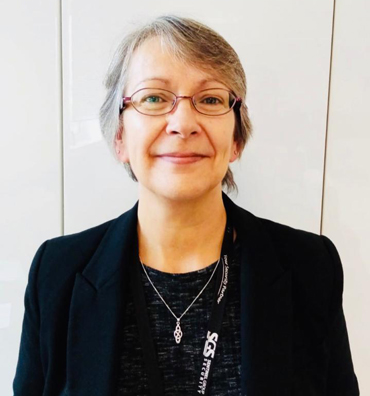 As getting your staff back to work is a complex task in the post lockdown environment. There are many things to consider and adapt to both for employers and employees. One of the possible solutions is to use an outsourced resource management service to support your rostering and staff management. At SGS we offer this service through our National Control Centre (NOC) and we caught up with the Manager, Jane Eden, to provide better understanding of how we support our clients.
Give us an overview of what you do in the NOC and how it benefits SGS's clients?
I think most employers are trying to find their way through what is a largely unprecedented set of regulations. Another difficulty is that we are all working to information that was discussed two weeks ago and is likely to change again at any point.
In terms of our day to day work, we cover the following areas:
Monitoring and liaising including incident management and support: This include a variety of roles from acting as the control room for client sites through liaising and supporting security officers and clients on various sites.
Lone worker support: Calling lone staff on hourly intervals to ensure their safety using our lone worker support software, MiSentinel. Over time we get the know the members of staff we call and ensure they know we are there to help them and support their wellbeing.
Rostering support: Understanding our clients' rostering requirements on a weekly and monthly basis we then identify and fill in any gaps due to regular staff being on holiday, sick leave, shielding or furloughed. We ensure the absence is covered by a trained officer and provide specific training where required.
Social Distancing Marshalling: In recent month, a new role has emerged for security in the post lock down working environment, one that covers personal safety at its heart. As a result, our clients are asking us to provide trained officers for new services, such as temperature checking, advising on PPE requirements and floor patrolling to ensure regulations are adhered to.
Various reporting for clients: Including lateness, absenteeism, worked hours to help with billing as well as incident reporting and management.
What good What is the process that you go through when you take on a new client through the NOC?have you come across?
When a new client or site come on board our area managers will complete the risk assessment locally as well as assignment instruction including specific risks and requirements, shift patterns, uniform and equipment which are all part of the mobilisation plan. Our job at the NOC is to then understand how our clients would like us to work with them and ensure our mobilisation plan works for them on various sites. This includes a number of areas such as:
Developing detailed customer service procedure and escalation procedures
Work through site escalation requirements and scenarios to create a process that we can manage
Look at staffing requirements and rostering process to define various roles and best practice
Ensure we support any existing contractors in line specific agreements.
What tips can you offer to companies who have staff working as lone workers to ensure their safety and wellbeing?
When it comes to lone working, there are two things to consider, keeping staff safe and considering their mental health, particularly post lockdown. As some companies are now deploying lone workers as part of their new working arrangements it is paramount to review the set up. Here are a few specific suggestions to consider:
Any members of staff working alone must to be contacted on a regular basis especially of working through the night. Constant contact puts their mind at rest as they feel supported and know that if things go wrong somebody is there for them. You will need to have a system that enables this in-house or outsource the night-time contact to a company which is set up to do this.
Where someone has been furloughed for some time, even if they used to work alone before, they may find aspects of the role stressful. We would recommend that you speak to each member of staff individually and work out their needs and worries as they get back to work.
If you are moving into a lone working set up for the first time, consider training for staff entering the new environment. It will also be important to train your HR support and line managers so they can offer ongoing support to staff in these positions.
At SGS we have found that change management is all about communication. speaking to your employees, taking time to understand their feedback and concerns will enhance your operation. The new working environment we are dealing with creates a variety of challenges and working with your employees to resolve them at their pace. If this leaves you short staffed, we recommend seeking the support and advice of resource management companies like SGS. We are always happy to speak so get in touch to discuss more.