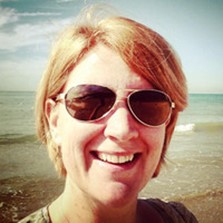 The current pandemic has unfortunately seen many people lose their jobs as a result of companies reducing their operation or closing down. Whilst the situation has affected all of us, some industries remain very busy and security is one of them. At SGS we carried on working throughout lockdown and beyond which meant we needed to recruit many new people. We caught up with our HR partner, Tracy Sinclair, to shed light on how we did this in line with the restrictions.
How has your recruitment process changed due to COVID regulations?
Not surprisingly, the HR team had to overhaul the recruitment process significantly due to COVID in general. In specific we had to adjust our compliance to ensure we met the standards required, particularly around the Right to Work checks.
In terms of the recruitment processes, we introduced a few changes to our normal procedure:
We were unable to run face to face interviews due to travel restrictions and inability to meet up in usual locations.
We therefore introduced telephone interviews followed up with a video call to check the Right to Work documentation in line with the recent Governments changes to the checks.
Conducting telephone interviews was a very different experience to face to face communication which allows you to gage the applicant's engagement through body language. To get around this we focus on building a strong rapport with candidates in the interview so we can get a better feel for their personality and skill.
Having the opportunity to use video calls is very helpful and supports our legal requirement to check.
To ensure new recruits still benefit from a face to face interaction, we have introduced a visit to the site by our Contracts Managers within the first three days of them starting their new role.
In terms of the business process, we have had to educate our Management Team on the importance of strategic recruitment and the building of talent pools to ensure we always have capacity to deliver to our clients. As a result of this shift. We are now reactive rather than proactive and introduce requirements 6-8 weeks ahead. For example, we regularly create talent pools in areas we identified as having high infection risk which could affect the delivery.
What do you think are the key things to remember when recruiting at current times? What good What is the process that you go through when you take on a new client through the NOC? Have you come across?
You certainly have to adapt to a busier market with more candidates applying for the positions. The challenge is to go through all applications and find the right people whilst still providing a pleasant candidate experience. This is essential to maintain our brand reputation in the job market and continue to receive strong applications in the future. Here are a few things I recommend:
Communication is key, always let people know where they are and regularly update them on the position.
Having a clear, well written advert is key and to achieve this you need ensure you ar eclair on all the aspects affecting the role and the ideal candidate.
Ensure you set up a basic criterion that candidates must meet in order to apply. This makes initial screening easier
When it comes to shortlisting for interviews, use email communication rather than calling candidates. It saves time and allows for another screening based on their ability to reply.
Have you discovered any better ways of doing things which you will stick to after the pandemic is over?
When it comes to lone working, there are two things to consider, keeping staff safe and considering their mental health, particularly post lockdown. As some companies are now deploying lone workers as part of their new working arrangements it is paramount to review the set up. Here are a few specific suggestions to consider:
Yes, we have identified ways of streamlining our recruitment to deployment processes which we are likely to adopt moving forwards as we found we were more productive whilst the candidate experience has not been damaged. A few examples of this are:
The whole recruitment process is more structured with new documentations and compliance measures. This will support our operation in the future as well as now.
Strategic recruitment has been instrumental and is likely to be the way we do things in the future.
Video calls will keep on playing a role in our recruitment particularly in remote areas. It has become the new normal now and saves our resources.
If you are currently having to recruit new employees, we hope that sharing our experience has helped you. If you are recruiting for non-core positions which might be able to outsource we are always happy to speak so get in touch to discuss more