Going back to work after lock-down is at the forefront of employers' minds. Complying with social distancing rules is a complex matter, including consideration such as, safe distancing, testing, deep cleaning, protection equipment and the flexible furlough scheme. These are all valid and need to be taken seriously but have you considered your workforce amongst all of this?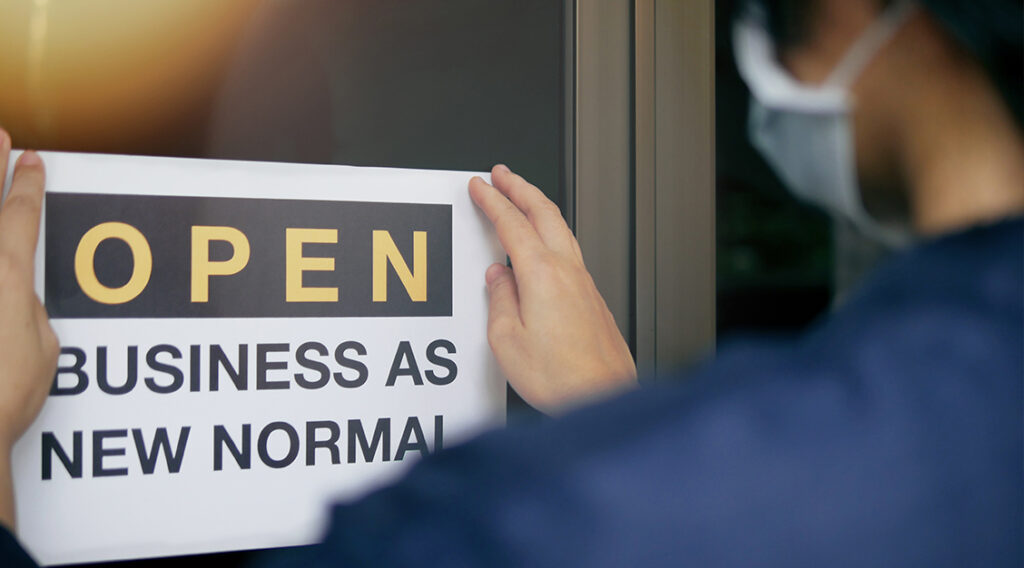 Whilst we can put processes and barriers in place, after so many weeks off or away from work, do our teams feel comfortable about returning to work? I think it might be helpful to view this from their point of view and consider questions like:
Have I been away so long that I may not remember all my normal tasks and roles?
Will new processes be difficult to get to grips with?
Will my team change, meaning I will work with new people and not my old and trusted "squad"?
Will traveling to work take much longer and affect my hours?
Is it now safe for me to leave the house and who will look after my dependents?
So many valid concerns that unnerve our workforce and none of them have even mentioned COVID-19 yet…
How can we make the transition easier for ourselves and our teams then?
At SGS, most of our workforce was active throughout the pandemic, supporting key sectors. However, we were still managing our teams remotely and this meant adapting and learning. Since the returning to work process begun, we were able to share our experience, supporting our customers and our own teams through five key steps:
Communication is key

This is even more important in the new working environment. Provide frequent and clear communication, whether to those still working or those at home. Cover things like, changes in the business; how the latest Government advice has affected returning to work and how will it affect them.

Getting people to have the virtual chat over a coffee or tea is particularly helpful. At SGS we run 'Zoom Cafes' where teams can chat, giggle and gossip virtually with those at work and those at home. This helped us to keep team dynamic alive and reduced the apprehension of returning to work.

Update the team

Once you complete your plan for the workplace, make sure that your staff are aware and know how it will affect them. Changes in hours, desk space, access points, testing before entry, working from home vs office based and of course, more virtual meetings.

Arrange meetings with various teams across the business to understand how they will get to work, what will be different on site, how will everyone interact and who will be there. Ask them to consider how their job will need to be done differently in order to work within the restrictions and prepare for every eventuality where possible.

Familiarise staff with the new working environment

This should be done through tours and open days on site in small groups before returning to work. This will provide an opportunity to explain and demonstrate the new entry protocol, including elements like, how to move around the building safely, how the work environment has changed and importantly, why.

By identifying the changes and explaining the new processes, before they return to work, you will avoid nervousness and a 'first day at school feeling' amongst staff. It also provides an opportunity to raise concerns and discuss them in smaller groups.

Stick to baby steps

Everyone will take a different time to adapt. Be conscious of this and maintain support lines and communication throughout. Returning to work in any circumstance may require a phased transition rather than all at once.

Apply continuous reviews

In addition to managing your workforce and supervising their wellbeing, ask the teams to self-assess and determine how they feel they are coping. Organise Job chats and welfare meetings on a regular basis and communication as the restrictions are evolved to ensure everyone is in the best position to cope with the return to work and the new normal.
At SGS we believe that taking care of your own mental health as well as your senior management team and staff is key to your success. We wish you a safe return to work and hope that our advice is helpful. If you wanted to have a further chat about your specific circumstances, please get in touch.